Angela Anderson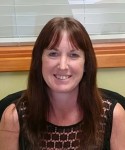 Email
-
Client Interaction Specialist
- (Direct: 904-808-8600)
When I am not in the office I enjoy spending time with my three children, Tiffany, Shawn and Joseph. I also have two grandchildren, Kayden and Natalie ages two and three. We enjoy going to the park, picnics, and just spending quality time together. Most of my family lives in St. Augustine so we visit frequently.
My personal interest are spending time at the beach, playing racket ball, bike riding and anything else that I can do outdoors.
At The Murray Insurance Agency I take pride in making 'Your Satisfaction Our Policy!' Thank you for your business, you are appreciated.